Steen Thygesen
CEO
CEO since 27/08/2018.

Steen holds an MBA from London Business School and a Bachelor of Science in Electrical Engineering from Copenhagen University College. Steen has held executive positions within strategy, sales and management in technology companies such as Star, Nokia Denmark, Microsoft, Symbian PLC and TDC.

Owns privately 112,790 shares in Audientes A/S. Privately holds 670,000 warrants in Audientes A/S.
Hossein Jelveh
CTO and Founder
Founder of Audientes in 2014 CTO since 27/08/2018.

Hossein founded Audientes in 2014. He has worked in product R&D for over 30 years and has broad experience in the hearing aid industry, the wireless industry and the small mobile/medical device domain, as well as 20+ years of SW development experience.

Owns 2,255,010 shares in Audientes A/S through fully controlled holding company Jelveh Holding ApS. Privately holds 270,000 warrants in Audientes A/S.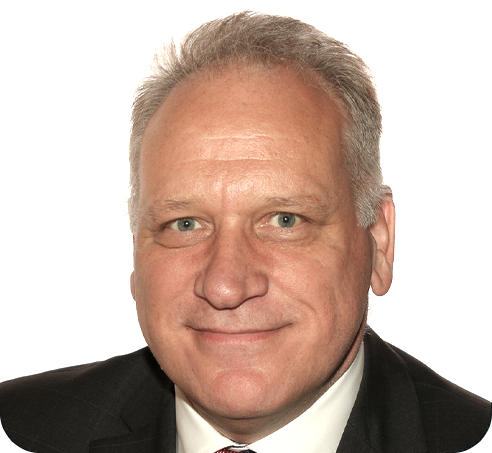 Troels Torp
CFO
CFO since 11/11/2022 Troels holds a Master of Science in Business Economics and Auditing and has over 25 years of experience in financial management, management reporting, financial analysis and forecasting. He has held executive positions in Novenco Marine & Offshore, Vækstfonden and GN Store Nord.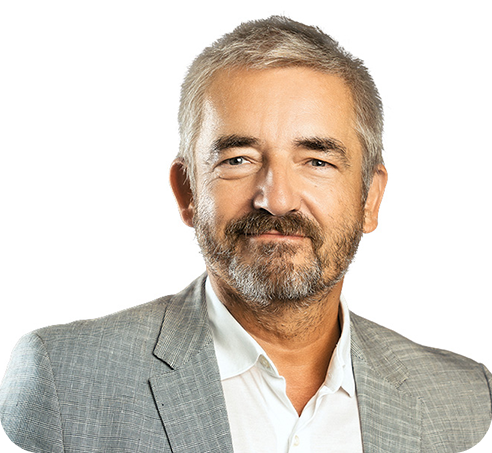 Povl-André Bendz
CHAIRMAN OF THE BOARD
Chairman since 03/06/2020.
Independent of Company

Povl-André has a Masters of Science degree from CBS. He has had long career in the life sciences industry, where he held several commercial and financial leadership positions. He holds a number of board positions, and serves as Chairman of the Board at 2cureX AB, which is listed on the Nasdaq First North Sweden exchange.

Owns privately 26,012 shares in Audientes A/S. Holds privately 70,000 warrants in Audientes A/S.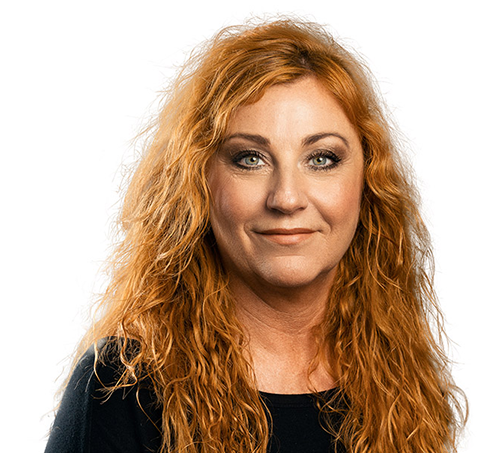 Gitte Jürgens
BOARD MEMBER
Board member since 03/06/2020. Independent of Company

Gitte holds a degree in market economics and completed the CBS Executive Board Leadership & Executive Management. She has more than 20 years of leadership experience within Life Science. She has held positions such as CFO, COO, and supply chain manager at the pharmaceutical companies Meda and Mylan and participated in several international M&A transactions. Currently, Gitte is a board professional.

Owns privately 2,777 shares in Audientes A/S. Holds privately 35,000 warrants in Audientes A/S.
Frank Vium
BOARD MEMBER
Board member since 21/04/2022. Independent of company

Frank Vium is a commercial executive with 25 years' experience in driving growth and transformation in technology-led companies. Frank has held international leadership positions in Business Development, Product Management, Sales and Customer Success, and has led large teams across Europe, China, US and the Nordics. He has a strong global market understanding from working across Europe and the US and with emerging markets.
Peter Røpke
BOARD MEMBER
Board member since 13/04/2021 Independent of Company

Peter has an M.Sc. in Electrical, Electronics and Communications Engineering from Danish Technical University. He is currently President and CEO of RTX A/S, a Nasdaq Main Market mid-cap company listed on Nasdaq Nordic that designs and develops wireless communication products across a wide range of applications. Peter has a long career behind him in product and technology development, manufacturing and consumer electronics. Peter has previously held senior positions at Flügger A/S, Grundfos Management A/S and Nokia Corporation. Documents
Memorandum of Incorporation
Rights Issue 2022 Prospectus