Download the Audientes app and get the best out of Companion
Audientes app

Get even more out of Companion with the Audientes app.
So, let's get started. With both Android and iOS devices, downloading the Audientes app is fast and easy.
app store
Google play
Set up Companion in 3 simple steps.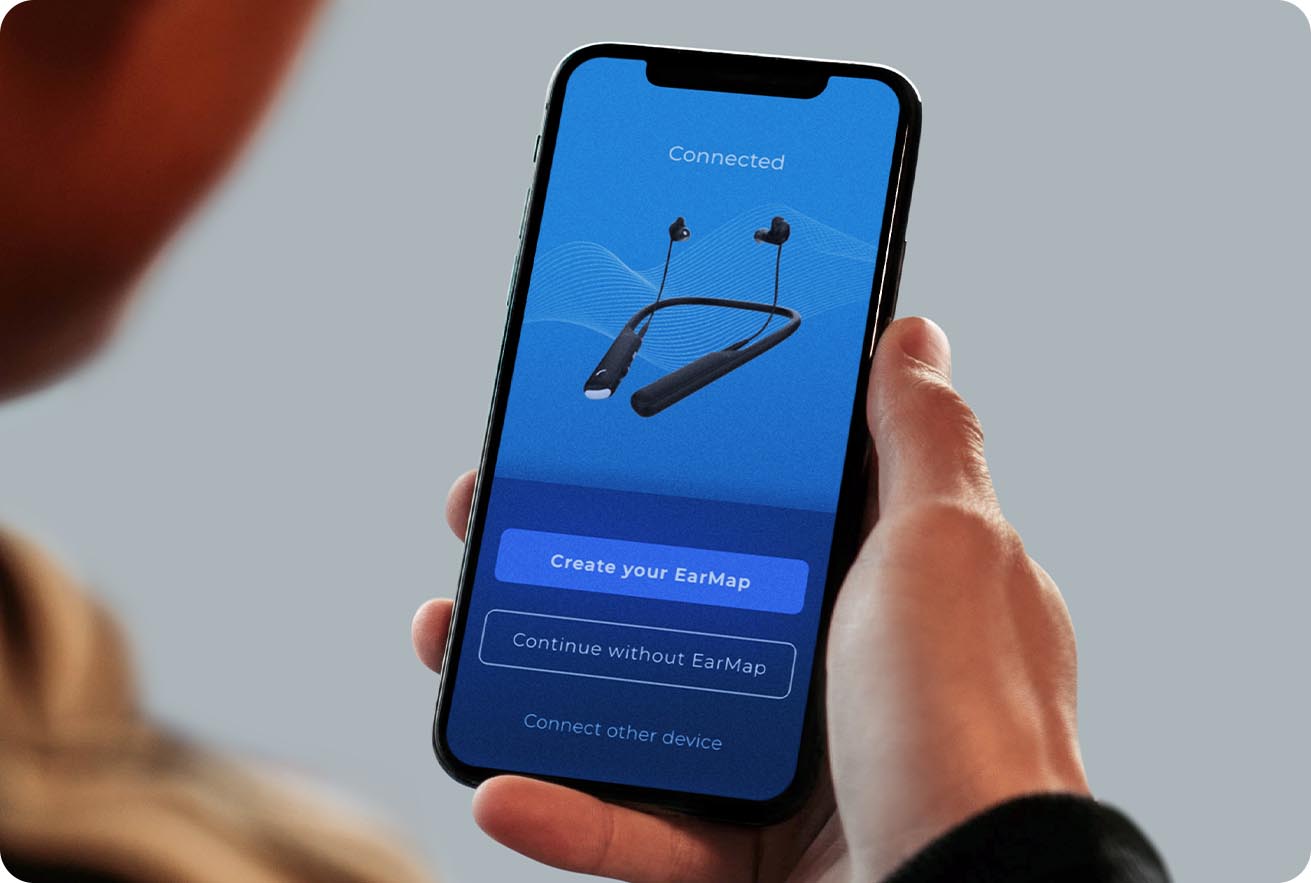 1. BLUETOOTH PAIRING
Connect wirelessly with any of your Android, iPhone or tablet devices.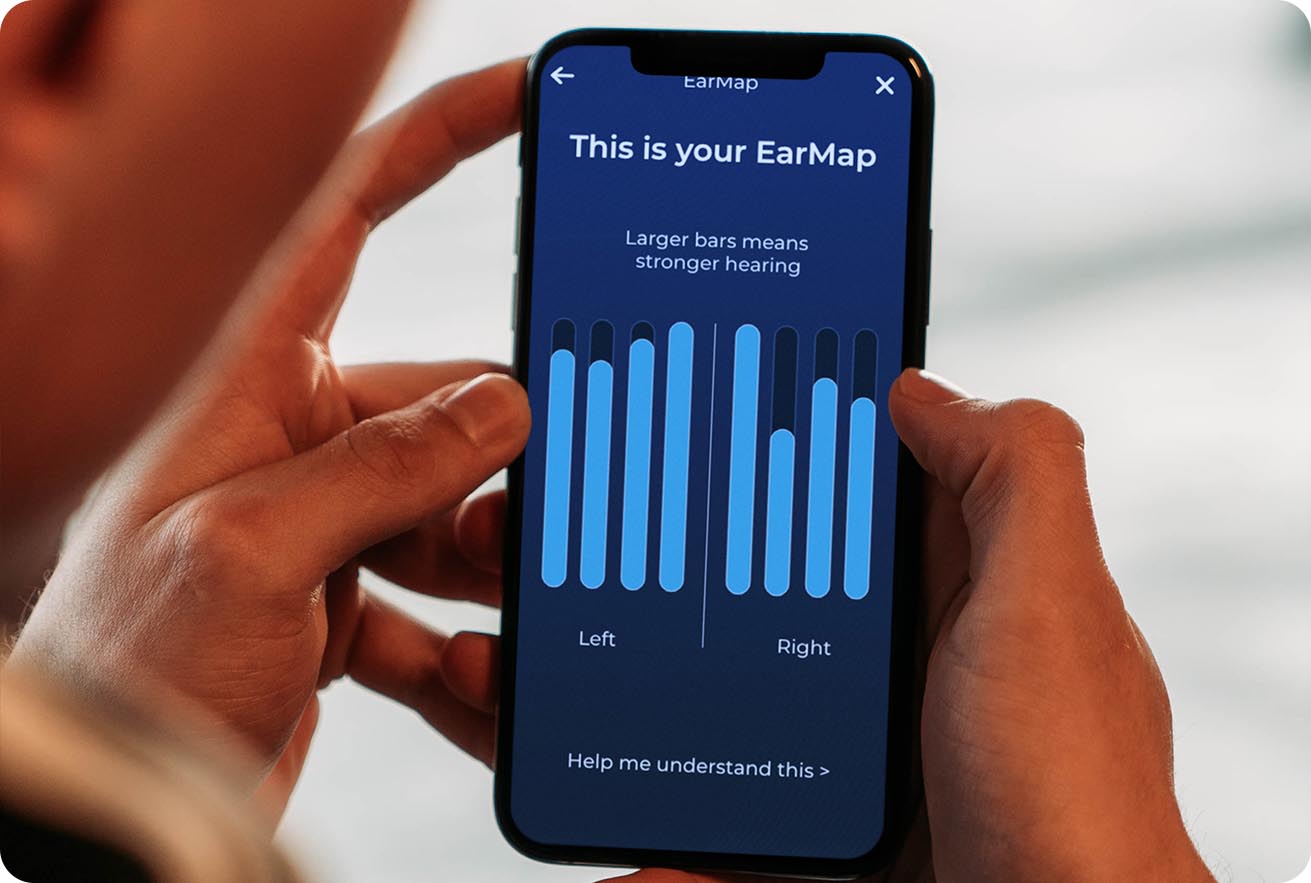 2. get your earmap™
EarMAP™ assesses your hearing and tailors Companion to your unique hearing profile.
3. ADJUST ANYTIME, ANYWHERE
Change your listening
program on the fly.
All the best features, all at your fingertips.
The latest Bluetooth 5.2
connectivity brings loud-and-clear wireless audio to each and every phone call. And best of all - every call is at the perfect volume for you!
Bluetooth 5.2 pairing also allows for high-definition audio streaming of your favorite TV and music so you always get the perfect volume.
Select your favorite listening program, turn the volume up and down, or adjust if needed. The choice is yours.